Gina Garza, Book Publicity Maestro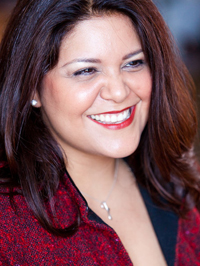 Gina Garza brings over ten years of public relations and communications experience to client campaigns. Born and raised in Corpus Christi, TX, she moved to New York in 2001 to begin a career in publishing that landed her at HarperCollins, DK Publishing, Simon & Schuster and Langenscheidt Publishing Group. She's contributed to a variety of publicity campaigns for authors including Sean Hannity, Dick Morris, Wally Lamb, Kelly Klein, Cynthia Rowley, and was an integral team member in launching The MICHELIN guides in the United States.
Her clients have included bestselling author and speaker Simon Sinek, bestselling author and speaker Gabrielle Bernstein, The BAUERs Hotel Group in Venice, Italy, Fireman Hospitality Group, including restaurants:  Brooklyn Diner, Trattoria Dell'Arte, The Redeye, Café Fiorello, and Bond 45 Times Square. Most recently she worked as the Interim Media Relations Manager for Austin Independent School District and represented the Austin Convention and Visitors Bureau and Texas Restaurant Association.
Jess Todfeld, President of Success In Media, Inc. and Media Trainer Extraordinare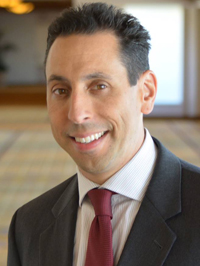 Jess works with people who want to create tangible results from media interviews. As one of the leading media training authorities in the U.S. He has consulted U.N. officials and CEOs from Fortune 500 companies.  Todtfeld has written books including "Media Training A to Z" and the upcoming "Media Training Crash Course." (We are happy to share a free digital copy with you!)  Todtfeld doesn't just talk about interview techniques. He puts himself in the hot seat appearing in the media often.  He even set a Guinness Record for most radio interviews in 24 hours… a whopping 112!
Melyna Cruz, Social Media Guru
Step away from the keyboard and let's leave the live tweeting and behind-the-scenes coverage to Melyna Cruz.
Melyna handles our beauty and lifestyle clients' Twitter, Facebook, Instagram and Pinterest accounts and creates fresh and compelling up-to-the-minute lifestyle content to promo via WordPress and tumblr blogging platforms. Equipped with a degree in Marketing and PR, she's quick to embody the voice of each client to successfully deliver content to their audiences while building engagement and awareness.
Marc Cutillo, Go-To Graphic Designer
Marc Cutillo is Live in Five Public Relation's go-to designer for clean and compelling graphic solutions.
A winner of the 2005 MarCom Advertising Award, Marc specializes in modern and impactful ad copy and design for companies and industries in the luxury, spa, jewelry, travel, beauty, fashion, housing and non-profit sectors.
Not looking for ad design, you say? Give him a few chocolate chip cookies and he'll work your vision into multi-media event invitations, branding-consistent stationary and email marketing campaign designs.
Marc graduated from The College of New Jersey with a B.A. in Graphic Design / Marketing / Illustration. Despite making residence in Philadelphia, he wears his Yankee hat proudly.
Yuri Alves, Ace News and Commercial Videographer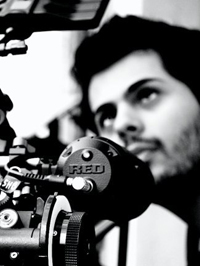 Yuri is Director and Head of Post-Production for FOX Digital Studios in Los Angeles and co-founder and Creative Director at DreamPlay Productions (part of DreamPlay Media). Since 2009, production companies in Europe, New York and Los Angeles have hired Yuri to direct commercials, music videos and other films.
In 2010, Yuri wrote and directed "Broken Clouds," which won numerous film festival awards worldwide and was screened to tens of thousands of people, in New Jersey, New York, Los Angeles and Portugal. In 2011, Yuri directed two television episodes in Portugal as part of the prime-time series "Tempo Final," for which he received critical acclaim.
Yuri holds a Bachelor's degree in Media Arts from New Jersey City University. He will soon premiere an original short film titled "Exit Road" as well as a feature documentary film, "Paint the Rust."
Igor Alves, Digital Marketing Wiz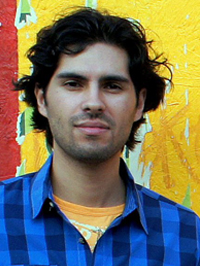 Igor Alves is a brand strategist, digital media producer and marketing executive. Alves has 10+ years of working with large and small businesses, government, non-profits, and startups. He has consulted for government agencies, like the City of Newark and the Government of Portugal, non-profit organizations including the Newark Office of Film + Television and NJ SEEDS, and startups such as MyBike and Smart Siren Technologies.
Alves served as Media and Partnership Specialist for the 2010 Census in New York, for which he accumulated more than $4 million in earned media and was the media lead on multicultural, social media and the road tour. Alves has 12+ years of non-profit leadership and board experience, including with the American Red Cross and NJ SEEDS, and has produced close to a dozen community and arts events in Newark and New York.
Igor holds a Bachelor's degree in Political Science and a Masters of Science in Global Affairs and Economics from Rutgers University-Newark. He has published research in academic journals, presented at international conferences and taught classes in political science, sociology and media / communications.

Eva Knapp, Blogger-in-Chief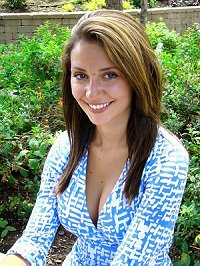 With her acute fashion sense, beauty chops, and gift for writing, Eva Knapp identifies creative angles and crafts search engine optimized blog entries that help clients meet their visibility objectives.
Eva's expertise includes branding, strategy, writing, and social media engagement in a variety of industries, including, but not limited to fashion, beauty, lifestyle, real estate and technology. Since joining the team in 2011, Eva has drawn high profile exposure that has increased unique monthly visitors to a client's blog by 500% in just 6 months!
A graduate of the De Paul University, Eva leads a communications team at Coldwell Banker Residential Brokerage handling crisis communications, branding and media management.
Lella + Cayenne, Mascots + Resident Fuzzballs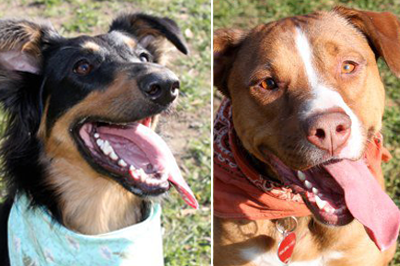 No partner round up can be complete without the furry glue that holds it all together.
Lella (the brunette!) reminds us to stop and smell the organic chew sticks, that it's never a bad day if it includes chasing squirrels and catching popcorn mid-air. She's a thoughtful team player (despite her many naps!).
Follow her on Twitter at @itsmelella
Not spicy in the least, Cayenne is a lovable redhead that keeps us company while we're writing, pitching or if we need to run an idea by a set of super attentive ears.