About Anna De Souza, Principal + Chief Creative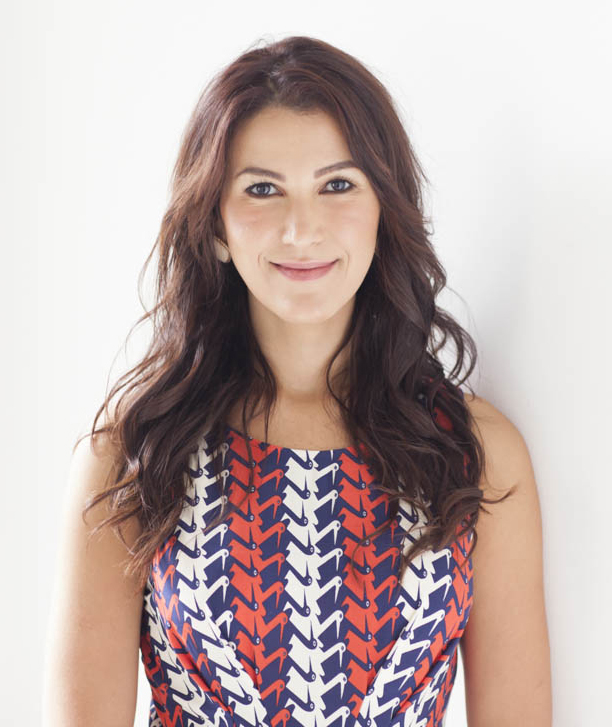 With an extensive background managing publicity initiatives on behalf of major media companies, book publishers, nationally renowned brands, and TV darlings, Anna's experience within public relations extends into script writing, media training, event coordination and more.
Anna has managed PR for media brands including Fitness, Ladies' Home Journal, More, Better Homes & Gardens, Prevention, ReadyMade, Fast Company and Inc. magazines. Previously, she oversaw publicity initiatives for over 100 books for fashionable coffee-table book giants Rizzoli, Assouline Publishing and Abrams Books. (That's a lot of java, kids, and a whole lot of random, yet decidedly valuable, knowledge about food/wine, travel, home, architecture and film!)
Anna also has considerable experience working within the food/restaurant, luxury, travel, beauty and fashion sectors and is well-versed in event coordination and logistics having overseen celebrity-heavy and branding-intensive events including the More Magazine Marathon + Half Marathon, the More / Wilhelmina 40+ Model Search, and the Fitness Mind, Body, Spirit Games, Ray Romano's Ray of Hope, and book tour events at Bergdorf Goodman, Saks Fifth Avenue and Sephora with sponsors such as Paper and Elle magazines.
MORE ON METHODOLOGY
Speak to any of her clients and they'll attest to having her take a good idea (hey, let some editors know I can chat about skin problems) into an extraordinary buzz-worthy prospect (guess what, you're now discussing how the sweltering August heat can actually be good for your skin – a counterintuitive story that'll make everyone's brain explode and beauty editors cheer in simultaneous excitement!). Anna's expertise (and oftentimes kooky pitch angles, mealworms, really?) translates into extraordinary results for her clients (we're talking about you TODAY Show!).
She sees brands differently, and knowing what it takes to get her stories written and on the air helps her hone in on what to offer journalists and reporter on behalf of her clients (even if in some cases it requires her to do the heavy lifting for them, hey, she's just lookin' out for you!).
Anna enjoys a career as a trend reporter, too, contributing to to The Huffington Post, ELLE.com, Refinery29, SheKnows,SheFinds, and other online women's magazines. She has also appeared and been dubbed a Trend Expert and Host on nationally syndicated BetterTV, FOX & Friends, ABC News, New York LIVE on NBC-NY as well as Martha Stewart Radio and WOR. (Want to see recent articles and features? Check out AnnaDeSouza.com.)
She also reports on the the marketing, media and public relations industry. She has written for public relations trade publications including The Ragan Report, Cision and Bulldog Reporter.
Anna graduated from Rutgers University with a B.A. in Psychology and loves traveling (and tricking natives into thinking she's a local herself!), long necklaces and shopping for decorative pillows on Etsy… then closing the browser window. When not out testing waterproof makeup for an upcoming article while jogging with her pup, Lella,  Anna is seeking out new adventures – a muddy marathon or white water rafting, anyone?
Anna and her team has secured countless media placements for her clients in such outlets as The New York Times, Vogue, The Wall Street Journal, Marie Claire, AP, Reuters, Bloomberg, USA Today,New York Daily News, Men's Health, Travel + Leisure, The New York Post, LA Times, San Francisco Chronicle, Advertising Age, Huffington Post, as well as on The Today Show, Good Morning America,CNN, MSNBC, NPR, Fox & Friends, KTLA and many other local and national outlets. (But why read about it? Watch it here in our 2012 Year in Review!)